So far in this series I've shown you our Monday-thru-Sunday breakfasting, as well as an entire week's worth of lunches. Now, we're wrapping up the trilogy with seven days of dinners. Dinner is always my biggest and my favorite meal, and this time of year I tend to eat high-raw throughout the day, with a more-likely-to-be-cooked finalé.
As well, for the past few weeks Damian and I have been trying out a new sort of weeknight schedule, which gives us a lot less time together (bummer), but gives each of us a lot more time to recharge our own batteries. It's been working wonders and unsurprisingly, the time that we *do* get to spend together is just that more special.
Here's what it looks like: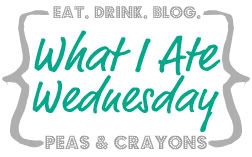 Monday: bro night
On Mondays Damian goes straight from work into play time (whatever he wants to do), which means Mr. Waits and I are partners-in-crime for a good long 13+ hour stretch. On these nights I tend to keep the meal prep simple, and the meals styled super fresh, just the way I like 'em!
Very high-raw dinner. Raw juice pulp crackers with smashed avocado, red onion, heirloom tomatoes, and sea salt. Big beautiful salad with romaine, heirloom tomatoes, cucumbers from my neighbor's garden, red onion, fresh garlic, and cooked black beans, all tossed with ACV, nooch, and garlic-infused olive oil. Lots of black pepper on everything. This is sort of my perfect dinner, period.

Waits had some raw juice pulp crackers, a lot of mashed black beans, and some raw veggies tossed in garlic-infused olive oil.

Tuesday: ladies night out
Tuesdays I've been going out with a girlfriend, and on this particularly warm summer Tuesday, I met my friend Leslie for some outside dining at a neighborhood cart pod. Leslie did all the art for my book!
I've been stalking this one cart that features raw foods, ever since the chef/owner took the title at Vegan Iron Chef. Alas, this was my fifth attempt visiting Kitchen Dances during their posted hours, and for the fifth time they were closed. So sad!
But, that's what's so awesome about pods. There's always something delicious next door . . .
Mediterranean food! I got a mezza platter with gluten-free falafel, hummus, baba ghanouj, and dolmas. He was very sweet to give me extra falafel instead of bread. Also, lots of rooster sauce of course! The meal wasn't raw, but damn was it gooood.

Wednesday: family night
On Wednesday we have a home-cooked meal all together as a family. I usually make something sloppy and hot and comforting, ha!
I made FarMar potatoes and homegrown beets, oven-roasted with garlic. Plus baked garlic tofu, cooked sprouted quinoa, a badass avocado and balsamic salad, and fired FarMar corn on the cob. All served up with Food For Lovers Vegan Queso which I'd gotten as a gift from Vida Vegan Con. This vegan queso is delicious and the fact that it's fat-free blows my mind!

Waits had a small plate of taters, beets, tofu, and quinoa, plus he ate quite a bit of our corn as well.
After dinner we put down a drop cloth and watercolored for the first time. ♥ ♥ ♥



Thursday: hack sesh
On Thursdays Damian stays late late late at the office, hanging out with his coworkers and eating food and brainstorming new ideas. So, another long day for me and the wee rabbit –> another simple healthy high-raw dinner.
Rice cakes (cooked) with smashed avocado, red onion, heirloom tomatoes, sea salt, and black pepper. Big beautiful salad with romaine, red onion, kalamata olives, fresh garlic, and chickpeas (cooked) tossed in kalamata olive oil, ACV, nutritional yeast, sea salt, and black pepper. I am seriously on a black pepper binge these days!

Waits had a handful of quinoa-veggie pasta tossed in garlic-infused olive oil, a bunch of mashed chickpeas, and a cucumber-kalamata-red onion salad. It's crazy to me how much that boy digs on raw red onions!

Friday: solo sesh
Fridays I take to myself. This Friday, I went on a picnic in a rose garden.
I sat in the very center of the garden, completely surrounded by enormous, brilliantly bright, multi-colored rose blooms. Hummus. Rice cakes. Heirloom tomato. Avocado. Fancy olives. Colleen Patrick-Goudreau's new book. HEAVEN.

Saturday
Every Saturday morning we go to the Farmer's Market, so Saturday dinners are always extra fantastic. This week Damian had requested a sushi platter, and I was happy to oblige:
We all ate pretty much the same thing, which was a pickled asparagus roll (Waits got an extra asparagus), a BBQ tofu roll (Waits just got BBQ tofu), seared Japanese eggplant nigiri, and a side of spicy kimchi. This meal had Damian raving.

Sunday
We usually get takeout on Sunday, and this Sunday was an especially lazy evening laying around and watching movies and eating. Have you seen Forkes Over Knives yet? It's just been released on Netflix Instant – you should watch it!
Thai takeout. Drunken noodles with veggies. Panang curried tofu. Om Nom Nom.


And that's how we do dinner 'round these parts!
What about you guys – do you have a revolving routine, or do your evenings always play out pretty much the same?