Remains amongst the pumpkins. By bedtime Friday, the wine was gone and only a nub of Fair Trade Chocolate remained. I'd say that's a good start to the weekend!

This past weekend we had Damian's parents down to celebrate my mother-in-law's birthday. We always have a blast with them and always, always eat amazing food! This weekend was no different. So instead of chronicling an entire day of eats, I'll just share some highlights from the whole weekend, yes? Yes: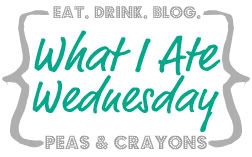 Friday Night Tacos
They may not photograph so pretty, but these homemade soy-curl-and-fajita-veggies-with-grilled-mushrooms tacos were absolutely delicious. Served with fresh chipotle salsa direct from the Farmer's Market, and a side of roasted taters. Waits was especially fond of those taters.
Saturday Morning
On Saturday morning there was first-breakfast oatmeal, followed by a stop at the co-op once we'd ventured out. I don't have any pictures of the blueberry muffins or quinoa cookies, but I did snap this adorable shot of Waits happily sucking down the kombucha he stole from grandma! My in-laws brew their own kombucha at home now, and drink it every day. See? I told you they were super rad.
The Ugliest Food I've Ever Made, Ever
So, I tried my hand at my very first gluten-free cake. And you know what? IT WAS DELICIOUS! I'll be posting this recipe in the future.
Unfortunately, I had this vision of teeny tiny individual layer cakes, all miniature and personal and adorable-like. But I did a lemon "cream cheese" frosting that just wouldn't firm up, and so the layers went all slide-y sliding into a big ol' mess. That one up there is held together by a toothpick. We couldn't decide if it looked more like melted cheese or runny egg yolks. Like I said, it tasted great, but damn, it sure was uuuugly.
However, Sir Jack the terrier is looking pretty suave in the background.

Dinner at Portobello


I've featured Portobello before, and for good reason. It's our absolute favorite "fancy" restaurant in P-town! The perfect spot for a birthday dinner . . .

Appetizers: Cashew Cheese Stuffed "Sweety-Peps" (peppers) and Beet Tartare (over cashew cheese, served with baguette).

Damian's Cashew Cream Pizza
My Portobello Ballontine with braised greens, pan crisped polenta, and salsa verde. WOAH.
The little mister definitely appreciates vegan gourmet . . . *ahem*

Sunday Brunch


I made gluten-free pancakes, loaded with humungous FarMar blueberries that I'd frozen at their peak in summer. These were smothered in real maple syrup and served alongside drip French Roast. YES!

Waits is a blueberry vampire!

Sunday Afternoon


Okay, so not exactly what we were eating per se, but I don't have any pictures of our food, and Waits fed this goat a whole lot of tomatoes. "What Goats Ate Wednesday", amiright? (cut me some slack guys, it's a cute pic!)

~~~
Reconstructed vintage dress: local designer
Black leggings: Target, waaaay long ago
Brown leg warmers: Urban Outfitters clearance, even longer ago!
Black engineer boots: secondhand, pre-gan
Black bandana because I'm still growing out my bangs, sheesh
Vintage red cardigan: belonged to Damian's grandfather
Black tank: secondhand
Tan shorts: secondhand
Black leggings: Target, waaaay long ago
Red and pink stripey knee socks: from Sock Dreams (I swear they don't sponsor me!) (but they totally should) (hello, Sock Dreams? Call me!)
Black engineer boots: secondhand, pre-gan
Black and white head scarf/bangs coverage: vintage
~~~

Tell me friends, what was the foodie highlight of YOUR weekend??