A few weeks back we took our very first official family vacation. Not "back home", not a tag-along business trip, not a co-opted weekend away. But a true, for reals, for fun, for relaxing family vacation. It was awesome and exciting and amazing, and also, have you ever taken a really long road trip with a toddler? We . . . learned a lot. For next time!
This was our first time visiting the bay area as vegans, and I was so excited to sample that classic California cuisine. Portland has vegan comfort food down, no question. If you want it deep fried and smothered in gravy, then Portland's your girl. But when it comes to light fresh fare? When you're wanting something healthier than it is hearty? Well, Portland is not so much with the bigass badass salads, for example. Juice bars are few and far between. So personally, I was delighted at the idea of exploring the "cleaner" cuisine of our sister to the south. With, you know, plenty of sweets and treats thrown in!
So, you might notice it's not very raw. Ha! Here's the thing: I really, really love food. And I love experiencing a city through it's culinary scene. I was totally, totally prepared to eat my way through northern California with wild abandon. And my friends, I did.
I gave myself a 5-lb budget for our 8-day vacation. And my friends, I used it.
I gained 4 lbs on our trip. But I guess the awesome thing about natural, healthy living, is that once I returned to normal life and began eating as I usually do, the weight disappeared. Within a week. Like I knew it would! Gotta love that whole foods vegan lifestyle.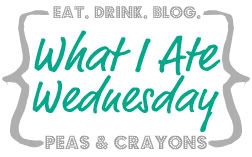 So here's the first half of our trip, from Portland to Shasta county, then from Shasta to San Francisco.
Crumbs
My brother and his family live in a tiny town near Mount Shasta, and they own an adorable restaurant called
Crumbs
. Travis is the chef, and he is absolutely spectacular. Seriously! He's a trained sushi chef and specializes in Japanese fusion. I love that he's inspiring cowboys to order inari, and enticing farmers to feast on tofu. He even uses the word "vegan" right there on his menu! (it's definitely an omni restaurant)
Trav works in an open kitchen. Waits went straight for the bananas.
We ate there both nights we spent in Shasta – the first was with the entire family, and the second as a date night while my Dad and sister-in-law watched Waits.
Vegan sushi with all sorts of amazing-ness.
Homegrown veggie stirfry. My little niece had pulled these veggies out of the garden that very morning. So amazing! Also, did you ever put avocado on top of your stir fry? ME NEITHER OMG TRY IT
Waits' enthusiasm rubbed off on his cousin, Jencie.
Alas, his own enthusiasm wavered . . .

The rest of our time in Fall River was all about fun and play and sun and games and going going going until we were gonzo, right in the grass.

We had a blast in Fall River, like we always do. Can't wait to do it again next year!


We spent an afternoon and evening traveling from Shasta county to Marin county, where we crashed with a friend basically-sister. After a leisurely breakfast with her, and a quick tour (coffee search) of Marin (cute!) (but omg where are the not-white people?!), we headed into the city. Just in time for lunch!


Gracias Madre
I'd heard great things about Gracias Madre, a laid-back-but-chic Mexican restaurant by the same team behind Cafe Gratitude (GM is not raw). Gracias Madre is 100% organic, 100% vegan, and 100% the best non-authentic Mexican food I've ever had. Does that sound like a dig? It isn't meant to! I just have a special place in my heart for Mexican street food, and that this place is totally amazing in a totally different way. Okay, on to the food!
Pink sea salt crystals on every table.
"Gorditas: Grilled potato-masa cakes topped with warm salsa verde, avocado, and cashew cream."
"Enchiladas con Mole: Spicy mole enchiladas topped with mushrooms and cashew cheese, served with sautéed greens and beans"

Oh. My. God. Can I just say, this meal was divine. DIVINE! Aside form the-meal-which-should-have-cost-more-than-a-weeks-worth-of-groceries-at-home (we'll get to that next week), this was easily the best thing we ate in the bay. Easily.
I'm not ashamed to admit I licked up every drop of that mole sauce. I should have ordered it as my beverage.
After our orgasm lunch, we headed over to Golden Gate Park. SF was, predictably, foggy in August.

Coffee in Golden Gate Park.
As soon as the sun poked out from behind the haze, I declared it ice cream thirty. Right?! We were off to the Mission district . . .

Bi-Rite
Bi-Rite Creamery is a lovely little ice cream shop that sources local, sustainable ingredients. They're not all vegan (boo!) but they're still really awesome.
We were stopped and serenaded out front.
Damian got peach sorbet with blueberry compote (front) and I got chocolate sorbet with salted peanuts (behind).
We spent the afternoon meandering around the city. This was our only day in San Francisco, so we sort of wanted to see to all!
View of SF and the Bay Bridge, taken from Coit Tower.
In the evening we crossed the bay Bridge and headed into Berkeley for dinner. Waits fell asleep on the ride over, which meant Damian and I got to enjoy the first half of our meal "date-style".


Herbivore Restaurant
Herbivore features an extensive menu full of classic American dishes, peppered with various world cuisines. The decor is modern and almost cafeteria-esque. The food was just what we wanted.
"Penne with Lemon-Herb Cream Sauce: Char-broiled portobello mushrooms, tomatoes, capers, & spinach with crostini"
Marinated Tofu: On whole wheat, with garlic aioli, avocado, onions, lettuce, tomatoes & pickles. Side of fries.

After dinner we crashed out in a hotel room, exhausted after an awesome day.
And the rest? The rest of the trip is coming next week!