My little monkey, riding along at the grocery store.
It's been a long time! And actually, I took these photos over a week ago, intending to post them last Wednesday. But I was in editing overdrive and blogging fell by the wayside. So they make their debut today! This is what we ate when I was careening towards a deadline. It's pretty hippie-dippe stuff, man.
The other day, I opened my refrigerator and peered inside . . . and burst out laughing. True story. Between the strange powders and the bubbling ferments and every. single. thing. sitting there in a recycled mason jar, well, sometimes I am just so damn crunchy I can't help but laugh at myself.
You gotta keep your sense of humor.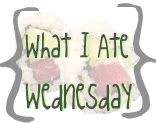 Coffee
Iced of course, with NuNaturals liquid vanilla stevia + homemade alt milk. Enjoyed while perusing email, with Mr Waits playing nearby.

Baby Brekkies
See? That is the hippie-ness right there. Nut pulp left over from making alt milk, mixed with coconut cream, sprinkled with dulse and spirulina and cinnamon, topped with homegrown strawberries.
Oh yeah, about those strawberries . . .


We collect strawberries and greens from the garden every morning. We're so lucky! The strawberries go straight to the little monkey man; the greens go right into my blender.

Smoothie
I've really been focusing on making my smoothies with more greens and much less fruit. This guy, which is pretty standard for me these days, had 3-4 cups fresh dark greens (chard, spinach, bok choy, beet greens, dandelion greens, kale, etc), 8 oz homemade kombucha, 1 scoop hemp protein, 1 tablespoon Vitamineral Green, 1 capsule vitamin K2 (for Waits' growing bones and teeth!), some acaí powder I had left over, a sprinkle of powdered stevia for sweetness, a tablespoon of Irish moss gel for creaminess, and a small handful of organic frozen berries. Boo-ya, it was awesome. Waits and I shared this.

Snacks
After we'd had our bath and had gotten all napped, I did a little kitchen puttering. I'd snapped up a ton of organic blueberries when they were super on sale, and they were finally ready to come out of the dehydrator. A few of these *may* have fallen into my mouth.

Like candy they were! After that it was time to walk the beastie. We worked up a good appetite on our favorite trail:

So we split a banana at the grocery store on the way home:
The remains of the nanner that Waits tossed overboard . . .

They were demoing prosciutto and melon, and were very kind to give me a sample cup overflowing with cantaloupe. Verdict: Waits is a huge fan of cantaloupe.
Nettle infusion in the sippy cup.
Toddler Sampler Platter: celery with peanut butter, mashed kidney beans with raw sour cream and onion dip, and fresh blueberries. Big sticky mess.
Me too me too! I had FarMar sugar snap peas with raw sour cream and onion dip.

and then later that afternoon:
Apple with almond butter. Apple season is so over, I really need to just let it go.

and of course:
More coffee + liquid vanilla stevia + alt milk (I think this batch was sesame-pumpkin-walnut, which was insanely creamy)

Baby Dinner
Waits had a lovely little plate, complete with organic hummus (store bought) sprinkled with hemp seeds, Persian cucumbers, red bell peppers, and red beans mashed with raw sour cream and onion dip. He loves hummus almost as much as his daddy.

Mama Dinner
Big. Ass. Salad. With red leaf lettuce, red onion, Persian cucumbers, grated carrots, grated beets, and tossed in some modified sour cream onion dip as a dressing. SO GOOD.

I also had some homemade sprouted lentil crackers with mashed avocado, red bells, and DIY rooster sauce. Noms.

Dessert
I worked very late into the night, and I asked a banana, some almond butter, and some coconut crystals to come keep me company. I was seriously *thisclose* to dedicating Rawsomely Vegan to almond butter and frozen bananas. Can you dedicate a book to inanimate objects? Is that offensive? I wasn't sure, and I ended up changing it, but I had it all written out and everything. Gosh, I love me some frozen nanners dipped in almond butter!

And that, as they say, is that! What have you been eating and enjoying recently? And what's your favorite unconventional dessert or treat?