Last Friday, the wee family and I flew off to southern California – that's home – for a memorial. It's hard enough eating healthfully and vegan while traveling, but what about eating all raw while on the road? Is it even possible?
Well, to my surprise, yes!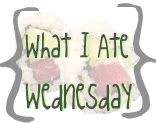 Very early in the morning, I packed us all up. Different food for each of us! From left to right: raw trail mix/granola (sprouted buckwheat, goji berries, pumpkin seeds, spices), an apple, carrots, bananas, snack ball filled with kale chips, 2 pb&j sammies for Damian, black beans and quinoa for Waits, and raw tahini dip.

In the car, Coffee and Cutie Pie:



Breakfast Banana:
Waits and I split this sucker. As an aside – Jet Blue is THE SHIZZIE! I'm never flying another airline ever again. Damn are they awesome! Comfy seats, lots of leg room, free checked bags, free snacks (with choices!), just rad rad rad.

In the Sky:
Here's a little trick for traveling with tinies: kids have trouble clearing their ears, and that's why they cry so much during flights. It hurts! If you nurse/bottle feed them during take-off and landing, the swallowing action will keep their ears popping, relieving the pressure. I always nurse Waits through take-offs and 9 times out of 10, he passes right out. Makes for a great flight!
Drinking my complimentary water and doing my mission reading.
Fuji!
Hello ocean! We miss you so!
Awake after landing, Waits is a pro traveler.

Rental Car Ride = 2 Hours and Snacks:
Of course, there was coffee. The soy milk in the coffee was the only non-raw thing I ate all day, w00t! (well, besides the coffee itself, haha)
Nanner with gRAWnola.
Waits ate some black beans and quinoa.

Upon Arrival:
Mas café.
Waits was super into these Queen Anne cherries.
And I whipped up a quick batch of my guacamole, which was enjoyed by everyone. They scooped with corn chips; I used carrot sticks!

Dinner
Dinner was easy-peasy. Our companions were having steaks, haha. Damian had a can of split pea soup, baguette, and salad. I had brought some homemade raw rye bread in my carry-on bag, so I had a delicious open-faced sammie with tahini spread, avocado, and tomato, with a side salad. Waits had more of his black beans and quinoa, as well as some cucumbers. My din-din:



All in all, I managed to stay pretty much entirely raw through a whole day of air- and car-travel. Not too shabby. Proof that a little forethought and a little planning really does go a long way!