In contrast to last week's fiasco, this Monday was the polar opposite. Positively unremarkable in every way, this day was sort of like a "template". The foundation, the blank canvas. I don't have a lot of days like this, because life is crazy and tends to fill up, but if someone asked me "What is a typical day like for you?", then this is the story I would tell. Because this is the baseline. It goes like this: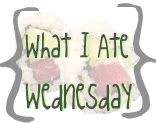 Coffee.
I'm editing this post and the html tags around the word Coffee are "big" and "strong". Indeed.
Yes, I am still using a Christmas mug after Easter. Since I don't really celebrate either of those holidays, I'm allowed to.
Exercise.
We do a "Happy Baby, Fit Mama" DVD. Seriously. Don't judge! It was passed on to me by a Bonzai Reader and it's AWESOME.

Baby Breakfast.
Oatmeal with ground flax and cinnamon, coconut cream, raspberries. Also a spoonful of blackstrap molasses, not pictured.

Smoothie.
Raspberries, blueberries, lemon juice, spirulina, hemp protein, flax meal. Waits helped with this.
Plant blood.

Mama-Baby Bath Time.
We always brush our teeth right after brekkies. Gotta get those molasses off!


Nap Time.
I have a 1-2 hour window to get a *lot* of work done. Precious writing time.


Snack.
We had some leftover hummus on a fatty carrot. Also some tabbouleh, not pictured.


Walk.
An hour around the neighborhood plus a stop at the market.


Juice!
This one was cucumber-celery-parsley with a twist of lime. YUM!

Waits sure enjoyed it:
I can see you . . . peace!

Chores/Errands.
Compost, on our way out to the heap.
Chickens, enjoying the fruits of their labor.
Piles and piles of laundry. My life is pretty glamorous, no?
Waits helped with the laundry. Screw glamour, I am one lucky lady!
Late Lunch.
Weekend leftovers from our favorite Lebanese place. Hummus with carrots, hummus on 'matoes, tabbouleh, lentils and rice with tahini sauce on top (this combo rocks my taste buds so hard).
We can haz Lebanese?
Waits helped me eat and enjoyed a bottle of water, but he was pretty tired. Look at those sleepy eyes!
Waits took nap number 2 (not pictured), and I had coffee number 2 (not pictured) with my afternoon writing session. When Damian got home I got to making dinner.

Kombucha.
I had some home brew while I cooked.


A Total Eclipse Of The Sun, caught on film.
Damian cooked! (my husband is many, many, MANY wonderful things, but in the kitchen he is generally lost). Rockin' out!


Dinner.
Lentil dal. Someday I will create a "healthy" rooster sauce (RAW rooster sauce??). Until then I will continue to eat and adore the original (I re-read the ingredients and really, it could be a lot worse).
Salad with bib lettuce, tomato, red onion, cucumber, vinaigrette.
Waits had what we had (minus the rooster). It's so cool that he can do that now.

After Dinner Walk.
I took this picture reflected in the window of a chocolate shop.
And this little guy came over to say hi!

Work Work Work.
Back home, I put Waits to bed and then settled in to my work night. I drank 2 glasses of nettles with lime as I typed late into the night.
The End.
Are you a creature of routine or totally spontaneous? Can your days be "templated", or are they always different?