We didn't partake in this particular cake, but it sure was gorgeous. Yay chocolate wedding cake!
What a way to welcome in the new year! We spent January 1st in the adorable little town of Ashland (home of the best co op I've ever visited, and you know I'm a connoisseur!), celebrating as two of our dearest friends were married. In a book store! Because they're both writers! Ahhhhh, I do so adore my friends.
It went a little like this: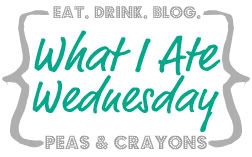 Continental Breakfast, Yee-haw!
The
Ashland Springs Hotel
is quintessential vintage charm. Lovely, impeccable, and sweet as can be. Also very vegan friendly!
For our complimentary continental breakfast (eaten in our room) we had: fresh fruit, vegan oatmeal with raisins + vanilla stevia (from home) + peanut butter (from home) + coconut milk (from home), lots of coffee (not pictured) with stevia and coconut milk, chlorella tablets (from home), and some coconut yogurt for Damian (from the Ashland co-op).
Nothin' fancy, hit the spot!

Lunch

After breakfast and a bath, Waits and I ventured out to meet up with the bride-to-be at her B&B. Her sister was finishing the cake, her father was trying to find his notes (so he could perform the ceremony), and her friends were all hanging out. I love love love the getting-ready-before-the-event time. I think it's my favorite part of weddings! I just wish I could have been more involved. Alas, these toddler days have me taking a step back from the hands-on planning. Waits and I played in the kitchen and on the stairs, chatted with pals, and snacked on pistachios. After a while it was time to head back to the hotel for a very necessary nap.


I made up a lunch plate while Waits was sleeping. All stuff we'd brought: The best bread ever – Dave's Killer Bread – with hummus, one with cherry tomatoes and pickled garlic, the other with olives and pickled peppers and pickled garlic. Baby carrots on the side. This rocked my world.

Wedding Time!

My friends are both writers and so they held the ceremony in a small book store. It was so beautiful. Waits was completely captivated by the string trio! (he's a musician for sure, no doubt)
Dinner and the party were back at the Ashland Springs ballroom. Our camera ran out of juice before dinner arrived, so I had to use the iPhone. You get Instagrammed dins!

1) Precious centerpiece. 2) Simple salad with dried cranberries, toasted hazelnuts, and balsamic vinaigrette. 3) Roasted acorn squash stuffed with seasoned Great Northern beans with a pesto drizzle; the best microgreens and shaved fennel salad I've ever had. 4) Waits ate nothing but fruit for dinner. Lots and lots of fruit. 5) My dessert, a raw tiramisu. (apparently from the Ashland co-op) 6) Damian's dessert, chocolate cake. (apparently from the Ashland co-op)
THIS MEAL WAS REALLY GOOD!
We had a great time, but Waits was pretty rascally and either Damian or I had to be up with him through most of the evening/dinner service. He's not really one for sitting still, haha.

Late Night Snack
We left the wedding pretty early because Waits was verging on a complete meltdown. After such a stimulating, exhausting day, we figured he would crash out pretty quickly. WRONG. Here's a tip: don't feed your toddler nothing but fruit (sugar!) for dinner. After trying and trying to get him to sleep, we finally bundled ourselves up and went for a drive at like, 10:45 pm. Thankfully that did it, and he was snoring by 11:30. I was totally beat and by then I was hungry again (dinner ended around 8). So . . .

Peanut butter and banana sammie. Leftover New Year's champagne. Snuggles and HGTV in bed with my man.
Not a bad way to begin 2012, I'd say.
~~~

I'd really wanted to show the outfit I wore to the wedding (mustard yellow tights! vintage 1940s shoes!) but I didn't get a single [good] full body shot. Oh well. We snapped these casual outfit pics on a coffee stop during the drive home the next day.

Black hoodie: thrifted
Grey lace print mini skirt: secondhand
Black leggings: very very old
Looong thick scrunchy socks: Sock Dreams OF COURSE (these ones)
Black boots: super old, pre-gan