Oh, UC Berkeley, your elitism is strangely charming!

So last week I began recounting our epic Bay Area eating adventures. Today I'll finish up the saga, including the fanciest-pants meal I've ever eaten, also called the-meal-that-should-have-cost-more-than-an-entire-week-of-groceries-back-home. (but didn't!) (more on that later)
Okay! So where were we?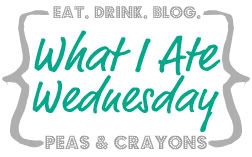 Cinnaholic
We started our day off right, with a sweet, hot cinnamon bun from the unfathomable, incomprehensible, untouchably cool
Cinnaholic
. This is an all-vegan, all-cinnamon roll bakery that graces the edge of the UC Berkeley campus. They offer a wide variety of frostings and toppings, and they specialize in "dolled up" rolls like "fudge brownie chunk" and "oreo explosion". They also have a Johnny Cash-themed decor. WIN
We played it cool and opted to split a classic traditional roll.
We ate our roll as we strolled around the UC campus, which was probably wise (walking off the sugar-shock, that is). I spent a lot of my childhood on that campus, so it was really fun for me to see it all again. We hit Telegraph Avenue (really changed!) and I nursed Waits on the lawn of the Police Department, and then it was lunch time!



Nature's Express
I'd seen this place while driving around the night before, and was dying to try it because it was right up the street from the little town I grew up in (Albany), and I loved the idea of a vegan spot in itty bitty Albany! Nature's Express is a sort of grab-and-go deli-type spot that also boasts a juice bar. There's nothing like green juice to keep you feeling freshened up while on vacation!

I got a vegan rueben with Daiya cheese, eaten in the car because Waits was napping. This was amazingly good, everything that a rueben should be. Damian got an un-tuna melt and felt very strongly that it was, in fact, delicious.
The juice was, unfortunately, a little blah. I opted to "make my own", and chose "apple-cucumber-parsley-celery-kale, heavy on the kale please". But what I got tasted pretty much like apple juice. Boo! Even after I took it back (most things I don't bother returning, I'm not so picky, but in this case I couldn't stomach spending $6 dollars for essentially apple juice) and asked for more greens please, I still found it much too weak for my liking. Ah well.

After lunch we drove around in the Berkeley hills, a beautiful area if ever I've seen one. It was a regular trip-down-memory-lane for me, with visits to the fountain where I skinny-dipped at midnight as a teenager, to Indian Rock where I spent countless afternoons as a child (not to mention watched the sunrise on New Years Day 2000), and of course, we did a complete tour of Tilden Park.
I'm a naturally nostalgic person, but I can't even begin to tell you how happy this picture makes me. I get teary just thinking about it; I grew up riding this carousel! Maybe for people who are closely connected to their childhood experiences, this doesn't seem like so big a deal. But for me? Riding that carousel with Waits was just a treasure of an experience.

Afterwards, I declared it ice cream-thirty. RAW ice cream!


Cafe Gratitude
Cafe Gratitude is a high-raw, all hippie, super amazing restaurant featuring fresh, organic, local California cuisine. The menu is almost entirely raw. You order in affirmations, which is totally cheesy and new age twinkie, but whatever, there are worse things in the world.
"I Am Renewed" – Waits and I split this wheatgrass shot.
"I Am Peachy" – Damian and Waits split this peach smoothie, but they were out of peaches so it was actually an "I Am Strwberry-y".
"I Am Nurtured" – I had an ice cream sundae, oh yes I did. "Two scoops of homemade ice cream topped with whipped cream, chocolate sauce & caramel"

We played off our afternoon treats at a nearby park, sliding and swinging and running and climbing for a good few hours. Then it was time to meet up with my basically-step-sister and her mother and step father (is that confusing or what?) for dinner! I was so excited to see them, and also excited to try this little vegetarian Japanese restaurant that came so highly recommended.



Cha-Ya
Cha-Ya is a vegan sushi bar and noodle house, featuring fresh local produce in exotic preparations. The menu is extensive and intimidating, and though I liked my food well enough, I have a feeling that having an insider scoop on what to order would have made for an even better dining experience. I had one of those nights where every time a meal was set down at a table near me, I thought "That looks amazing! What is that, I want that!" So, I can't wait to try out Cha-Ya again . . . better prepared this time!
Sea Vegetable Salad.
Inari (Damian is obsessed!)
Tempura asparagus and kabocha roll.

After dinner we crashed with my sister at her granny's place, totally exhausted from our fun-filled day.

The following day was a bit of a blur. Damian and I parted ways in the morning; he took public transit back into SF to work at an affiliated office all day. Waits and I spent a whirlwind morning with my almost-sister, and a splendid afternoon hiking with my basically-sister (that's two different people!). There was lots of snacking but not so many meals, though there was a lovely late afternoon picnic in the park. With hummus:



In the evening I picked Damian up from work. We had a very special dinner date in the city, have you guessed where we were going yet?


Millenium
Millenium is the finest and fanciest vegan restaurant on the west coast, no question. The menu is absolutely amazing, using only the finest quality of ingredients in exceptional, gourmet preparations. What's especially neat is that a very, very old friend of mine just happens to be the manager there. I knew Alison way back in high school, long before either of us were ever vegans. It's actually because of Alison that I found and fell in love with Portland! But I hadn't seen her in many years, so it was amazing to be able to reconnect.
Also, she took really good care of us. Please know, I would never have been able to order this much food otherwise. And finally, the lighting in there is low and moody which means these pics required a lot of editing post-production, and they really really don't do the food justice. Because this food . . . *sigh*
"Roasted Beets: hazelnut oil, balsamic vinegar, thyme"
This was a special soup, an heirloom tomato gazpacho. I Never would have ordered this on my own, and it ended up being my very favorite item of the night. The melon piece on top was flame-grilled and had this char that tasted like everything that is pure and good and right about barbecue. It seriously blew my mind.
Remains. "Little Gem Salad: julienne carrots, toasted croutons, roasted garlic-Caesar vinaigrette, crisp caper" and "Grilled Corn Flatbread: corn butter & roasted corn, seared chile padron, oregano-garlic oil, crisp capers" (Damian's favorite from the night)
"Sweet Corn, Amaranth & Huitlacoche Tamale: Mezcal & pasilla chile cream sauce, sauteed Amaranth greens with torpedo onion, nopales & radish escabeche, avocado, habanero smoked tomato salsa."
This dish is no longer on the menu, but it was some seriously incredible tempeh, with grits, gravy, greens, and sauteed long beans. I wish I had the details for you!
There was also dessert, which we took to go and didn't photograph. They snuck extra into our bag, because we are the luckiest human beings alive. We got:
Sweet Ending: assorted house-made cookies & truffles
Peach Upside Down Cornmeal Cake: vanilla creme, brown sugar ice cream (minus the ice cream)
Chocolate Almond Midnight: almond cashew crust, chocolate filling, raspberry sauce, white chocolate mousse
That last one was easily the best dessert Damian and I had ever had, vegan or omni, in our entire lives. That pastry chef is a freakin' genius!
Needless to say, we went to bed happy that night. THANK YOU ALISON!!!

The next day kicked off the long trek home, with stops at Farm Sanctuary and in Ashland. By then Waits was an old roadtrippin' pro, and the final legs were easy peasy.



What. A. Vacation.