Merry Merry! Last week my little family road-tripped up to Damian's parent's house in Bremerton, a quiet city that sits on Puget Sound, right across the way from Seattle. We stayed with them for four nights, and celebrated a different holiday every single day that we were there. As a big fan of celebrations, I was a very happy lady!
We arrived quite late on Thursday night – the Winter Solstice. Too late for dinner or even a snack, we were just in time to write out a wish on a scrap of paper and throw it into the dying fire. Then, with Pagan rituals out of the way, we were off to bed.


The next few days were overflowing with festive foods and lots of fun, like this: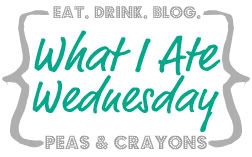 Lots of coffee in Christmas mugs . . .
. . . and also sometimes some, er, not-coffee in Christmas mugs as well . . .
There were lots of simple breakfasts:
Fresh-baked bread, raw granola, clementines. Almond milk for Waits, coffee for me.
Damian's stepfather, Lee, is a master goldsmith. And although he no longer makes jewelry professionally, he still keeps a workshop. Coolest computer case EVER? Methinks yes . . .

Lee is also an accomplished bread-baker, so there were plenty of homemade loafs:

His sourdough starter, which "went vegan" a few months after we did. It hasn't had any milk in years, which means it makes the most amazing vegan artisan breads. Lee gave me a jar of this to take home, and I plan on delving into the world of bread baking this winter, yipee!
Potato caraway sourdough, on the rise . . .
. . . and rising . . .
. . . and baked! This was for Christmas dinner, so good!
Just a few sweet slices of the soured multigrain loaf we were snacking on all week.

Speaking of snacking, there was plenty of that as well:

Hummus for writing time.
Tea for two.
Coffee and good ol' apple pie
Nuts from our stockings on Christmas morning.
And this gorgeous spread on Christmas afternoon.
Which featured my homemade cultured cashew cheese dip with chives, sun-dried tomatoes, and spinach. HELLO! (recipe to come soon!)

Lillejuleaften


Damian's family always celebrates Lillejuleaften, which means "Little Yule Eve", which is basically Christmas Eve Eve. We lit a candle and set it in the window, built up a big roaring fire, and feasted. I cooked!

Giant salad with romaine, bell pepper, carrots, and homemade noochy vinaigrette.
Giant bowl of pasta! Rice pasta, extra virgin olive oil, peppers and onions sautéed with a little liquid smoke, Field Roast apple smoked sage sausages, and a liberal sprinkling of pepper jack Daiya. Mmmhmm.
We'd picked up this salted caramel apple pie on our way out of town, from our favorite bakery.

Christmas Eve


On Christmas Eve we made another delicious vegan feast, but this one was a joint endeavor. Pizza! With veggie sausage, fresh tomatoes, black olives, Daiya cheddar, and all laid out on a homemade sourdough crust. Damian's grandmother declared this [vegan!] pizza "the best pizza she's ever had". Spectacular, right? Oh, and I agreed!

Another enormous salad with all the fixin's.
♥ A family of jewelers, can you tell? ♥
A-Mazing!
♥ Opening gifts on Christmas Eve ♥

Christmas!


Christmas was wonderful, the morning so full of joy and love! Christmas with a child is a whole different experience, and I'm happy to say that I think I'm officially retiring my Grinch hat. This shit is just too much fun! Waits was adorable and gleeful and sort of loved the bags more than the toys, except he's pretty super stoked on his brand new baby guitar. Thank you Grandma!!!
Christmas dinner was so lovely, and I used it to break in my favorite gift: my very first cast iron! I actually teared up with excitement when I unwrapped this, because I am that much of a geek.

Caramelizing leeks to break in the skillet.
And searing the sprouts.
Christmas dinner: mashed potatoes with gravy, homemade bread, braised brussels sprouts with caramelized leeks, and Field Roast's "Celebration Roast". PERFECT HOLIDAY MEAL!
For dessert I made a raw Chai Cheesecake (recipe by the wonderful Natalia KW). It was the perfect rich, spicy topper to a perfect winter meal.
Off camera outtake, haha

MERRY CHRISTMAS!!!
~~~

So I seriously spent the four days away almost entirely in my pajamas. Yeah! But, we did venture out to the market on Christmas day, and I did wear my special Christmas socks:


Waits was super stylin' in his Christmas moose onesie, padded vest, and red fleece earflap cap:



I hope that you all had an amazing weekend, whether you were celebrating or not. Much love to you all, from all of us!