On Monday night we had "Thanksgiving in May". We should do that more often.

This past Monday, my dearest celebrated his 32nd year. When I asked him, "What do you want for your birthday dinner?", I'd expected him to reply with some favorite restaurant – maybe Lebanese, or Ethiopian like the last few years. But instead he pondered for a few seconds, then said simply, "I want Thanksgiving dinner". Okay! I can do that.
Damian's mom is visiting this week which makes it extra special, but somehow I managed to get through the day without a single picture of her. So here's Appendix A, my favorite picture of us. We spent the whole day together while Damian was at work, much of it running around like madwomen preparing for this feast. It was awesome.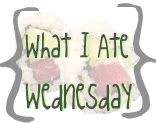 Coffee
We drove Damian to work so he wouldn't have to brave the cold on his bike for his birthday. We had to stop at Barista of course, to indulge in the BEST MOCHA EVAR.
Baby Breakfast
Back home, Waits enjoyed half a nanner and some sprouted spelt toast with homemade raw "peanut butter" (a multi-nut blend) and homemade raw jam. He also had a spoonful of sunflower lecithin and a spoonful of molasses.
Lecithin is super-high in choline, an essential nutrient for brain development.

Smoothie
Lisa had toast while I made us a big green smoothie. Banana, mango, pineapple, water kefir, bib lettuce, hemp protein, and chlorella. Yum!



Nap and Snack
After a bath Waits went down for his nap. He woke up hungry and was happy to finish his toast while I grabbed a few oranges. Then we set out for our doggie walk.



Juice!
After our walk we made a big batch of delicious green juice. Brocolli stalks (sweet like cabbage), cilantro, and celery. Wonderful!

Wee thief!
The bandit with his booty
Happy little celery stealer.
The real goods! I'm working on teaching Waits how to use a straw.

Late Lunch
I had a small bowl of leftover panang curry (mixed vegetables) before heading out on a great grand grocery excursion. There was more coffee during shopping, not pictured.



Prezzies!
Damian is not so much a water drinker, but he's a big fan of bubbly beverages. He doesn't even do it for the sugar part, he just likes the fizz. But it's damn near impossible to find carbonated drinks sans sugar. So for his birthday I got him a fancy-shmancy home soda maker. Now we can make natural, sugar-free fizzy drinks at home. THIS THING IS SO AWESOME.



The Feast
Brussels sprouts! Oven roasted and then braised with caramelized leeks.
Field Roast's "Celebration Loaf" stuffed with hazelnuts and cranberries and wrapped in puff pastry. It is the only faux meat-type product that does it for me any more, and MAN does it really do it for me.
Waits is cutting a molar from hell and thus he's rather mama-centric. Glued to my hip, he is. I pretty much cooked this entire meal one-handed.
All together now! Roast, mashed potatoes and brown gravy, brussels sprouts. There was also a special bottle of pinot noir involved, not pictured.
Baby version: taters/no gravy, brussels sprouts (I cut them up for him), and brown rice soaked in leftover green juice.
For dessert my mother-in-law made this beautiful cherry pie, one of Damian's absolute favorites! (this is pre-baking)

I didn't partake in pie, as I'm not eating sugar these days. But I smelled it and I can say with absolute assurance that it was simply splendiferous. (I love that spellcheck doesn't flag "splendiferous". Really? That's a for-reals word now?)
For my part, I made up my own little special dessert. Vanilla ice cream (coconut-based, agave sweetened) with homemade raw chocolate "magic shell" and strawberries on top. Um, yum!



What was your latest celebratory meal?